007 ELEMENTS – James Bond returns to Sölden in Secret Mission
Now the cat is out of the bag: "007 ELEMENTS" is the name of the new James Bond Cinematic Installation built inside the summit of Gaislachkogl high above Sölden. It will open its doors already in the coming winter season. Read on and see more interesting details about this exciting James Bond Experience at 3050 meters above sea level.
On the wall you can see the Family Emblem of James Bond
© 007 TM Danjaq. All rights reserved
He came to stay: As Sölden was already one of the shooting locations of the latest James Bond movie "Spectre", the Agent on her Majesty's Secret Service will return to Sölden "forever" – in the form of the ultimate 007 ELEMENTS Cinematic Installation.
The name "007 ELEMENTS" reflects the visitors journey through a series of galleries, each distilling the craft of the signature elements that define a James Bond film. The installation will focus on "Spectre" but features also other titles in the long-running 24 film Bond franchise.
The really spectacular location of the new James Bond Installation on top of Gaislachkogl peak has its roots in the visionary concept of Sir Ken Adams († 10 March 2016), former James Bond Production Designer. The project's further development and installation concept came from Creative Director Neal Callow, Art Director of varied James Bond movies ("Casino Royale", "Quantum of Solace, "Skyfall" and "Spectre").
Our aim with 007 ELEMENTS is to tell the story of the making of 007 films in an ultra-modern, emotive and engaging way. We want to bring the stories to life in a unique and unforgettable way."
Neal Callow, Art Director
The cooperation with Tino Schaedler, Head of Design at Optimist Inc, has resulted in an immersive, interactive, and educational experience that places visitors inside the world of 007 while revealing how that world is made.
007 ELEMENTS
SPECTRE–cular!
The 1300 square meter building – nestling beyond 3000 meters altitude – has been constructed within the mountain and is arranged over two levels. Blending seamlessly with its surroundings, the impressive structure reveals itself through a tunnel and unfolds into two main areas.
The captivating experience with a dramatic cinematic soundscape is part of the concept
© 007 TM Danjaq. All rights reserved
Not only James Bond's smoking is tailor-made, also the bespoke new building in Sölden is a measure-made construction. It was designed by the Tirolean architect Johann Obermoser and his team renowned for their award-winning projects, including also the spectacular ice Q restaurant on the summit of Gaislachkogl and the terminal buildings of Gaislachkogl and Giggijoch Mountain Gondola in Sölden.
As always, all future highlights concerning James Bond are still top secret! Further details on the new 007 Cinematic Installation will be announced later this year. And it's not necessary to contact the MI6 Headquarters, just take a look at our Sölden Facebook Page …
(Cover image: © 007 TM Danjaq. All rights reserved)
How do you like the first pictures of the new James Bond Cinematic Installation?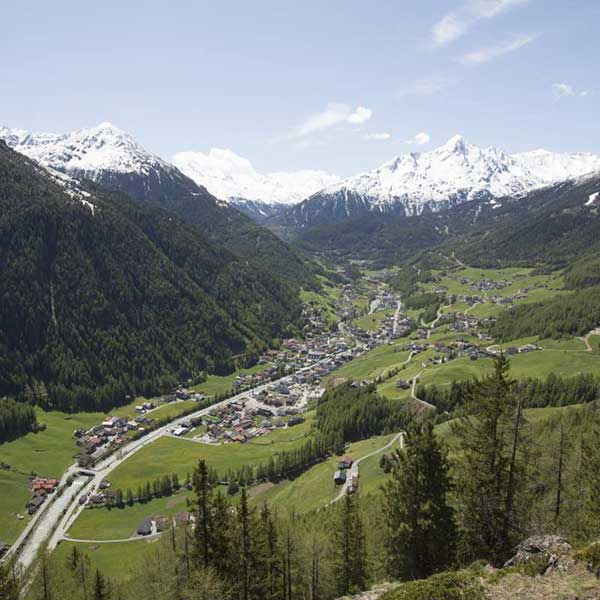 Let's go to Sölden!
Are you still in search of your perfect accommodation for a memorable holiday in Sölden? No matter if you plan your next ski vacation or superb hiking days – The Hot Spot in the Alps offers lodgings for all preferences and pocket books! Hotels of varied categories, apartments & chalets, B&Bs, private guesthouses, inns, holiday houses and quaint mountain huts cater to all tastes, just like the Ötztal valley itself.
The convenient Online Booking Platform run by Ötztal Tourismus guarantees a quick, easy and safe booking process! Guests can take full advantage of exclusive deals and holiday packages. If you have further questions, the experienced team can help you in planning your measure-made holiday as only local specialists will provide you with useful insider's recommendations.
Flipping through our offers you will find your perfect holiday accommodation for sure!
book online