Snow-Update from the Heartbeat of the Alps
In the beginning of October, Mother Hulda visited Sölden for the first time this year and wrapped the landscape into a wintry dress.
We paid the glacier high above Sölden a visit and don't want to withheld the stunning impressions of the last days from you – therefore lean back, enjoy and dream about your first skiing day!
Heading for the glacier
Gampe alp
The snowfall of the last couple of days partly reached even the bottom of the valley. The Gampe alp, situated on 2.000 meters above sea level, photographed from the glacier road, presents itself in a fall-winter dress.
Wintry mood on the way up to the Rettenbach glacier © Ernst Lorenzi
Heading for the glacier
View onto the Rettenbachferner glacier
Winterwonderland already in October! Shortly before arriving on the glacier, we take a short break to enjoy the view of the snow covered Rettenbach glacier – WOW.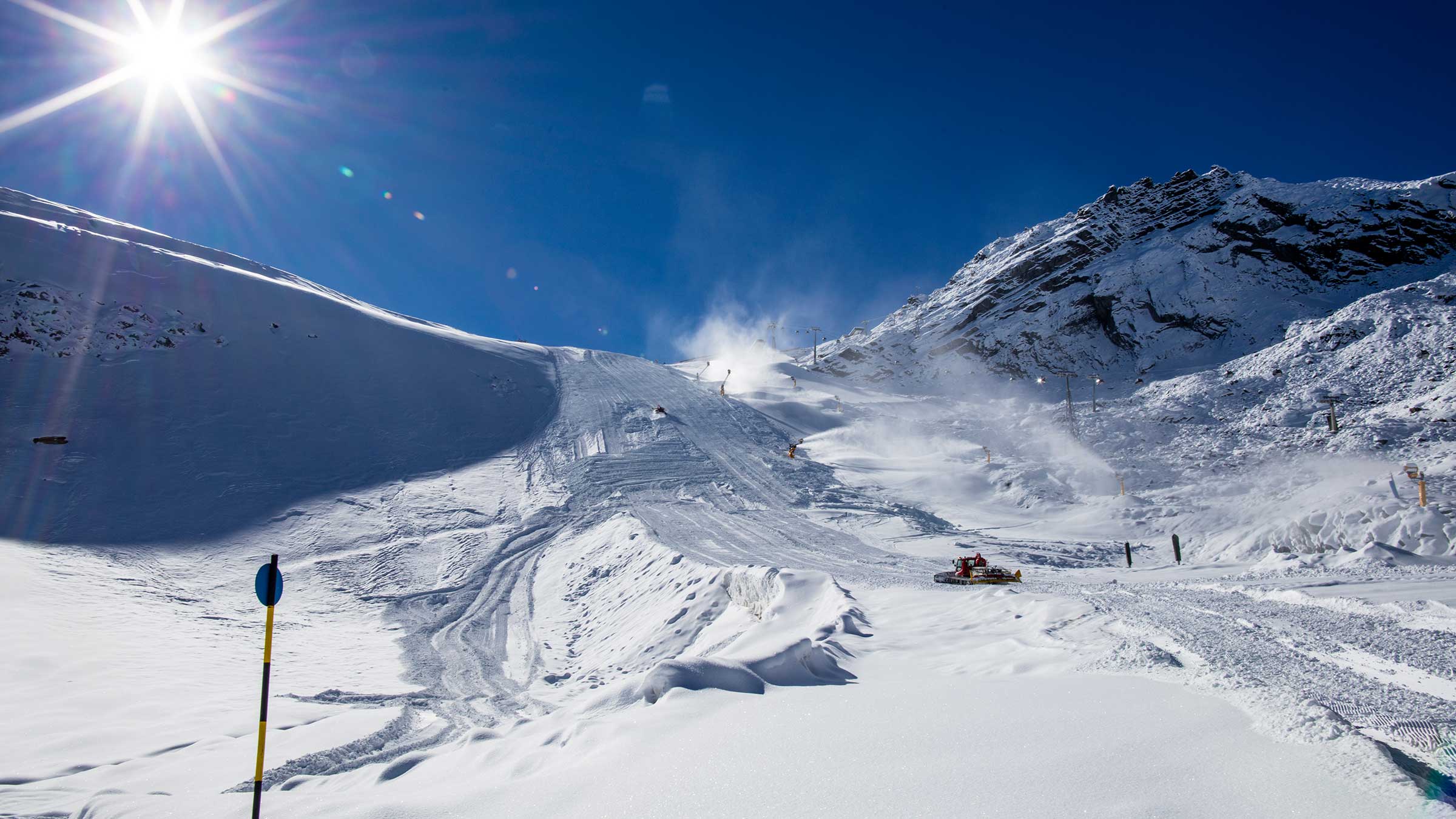 This week, the World Cup slope on the glacier got the nod from the International Skiing Federation
© Ernst Lorenzi
On the glacier
Perfect conditions
Bluebird and fresh snow, what more could a skiing enthusiast want? The snowfall of the last couple of days, combined with low temperatures, add up to ideal course conditions.
On the glacier
Slalom course
Numerous international training teams utilize the perfect course conditions to prepare for the upcoming winter.
The World Cup slope in the foreground, the Karleskogl mountain in the background © Ernst Lorenzi
Images: Ernst Lorenzi (10), Michael Maier (1)